Time and again, we have seen young AlphaTauri (earlier Toro Rosso) drivers earning a promotion to Red Bull. Max Verstappen and Sebastian Vettel are among the success stories. However, not all achieve the same fame as the aforementioned. Seldom do we see those drivers make their way back to Red Bull after leaving the team. However, Daniel Ricciardo might choose that path.
ADVERTISEMENT
Article continues below this ad
Recently, Dr. Helmut Marko, Red Bull's advisor, admitted Ricciardo might join the team in 2023 as a third driver. Soon after, team boss Christian Horner also confirmed the Australian is poised to rejoin the team. Now, even Ricciardo has confirmed the rumors.
ADVERTISEMENT
Article continues below this ad
Speaking to the media in Abu Dhabi, Ricciardo revealed his likelihood of joining Red Bull for the 2023 season.
"That is the, let's say, highly likely the place for me," said Ricciardo. "I can't say 100% till things are signed off and whatever, but that's certainly what's closest now and yeah, I look forward to that."
Although Ricciardo revealed how involved he would want to be is everything works out well.
"If it is though, I'm not going to be at 24 races, otherwise I may as well be on the grid somewhere! So I still made it clear [to Red Bull] that I need some time off for myself, to get away a little bit – but yeah, I'll be around to some extent and try to stay involved," he concluded.
The Australian is on the cusp of rejoining the team where he enjoyed most of the success in his career. However, he will take selective participation. Why? Well, the former McLaren man answered that as well.
Daniel Ricciardo doesn't want to lie to himself and wants to take some time to rebuild
ADVERTISEMENT
Article continues below this ad
The Australian, after suffering in the past couple of years with McLaren, might join Red Bull. However, instead of diving head-first, he will also take some much-needed time off.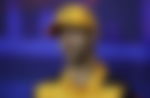 "It's obviously beat me down a bit, the last couple of years and that's why I need some time removed from it to just like – I don't want to go too deep and say, like, 'find myself' but sure, find a part of myself again and rebuild a little bit," he told media in Abu Dhabi.
ADVERTISEMENT
Article continues below this ad
WATCH THIS STORY: Daniel Ricciardo's Best Moments in F1
Do you see this possible Red Bull reunion as a constructive decision for Ricciardo? Or will this be another step in the wrong direction?