Life does not always go the way we expect it to, even for the most popular golfer on social media like Paige Spiranac. Spiranac gained a massive following overnight and things changed in her world.
ADVERTISEMENT
Article continues below this ad
Spiranac is known for her bold attitude. Her style of putting things forth is truly distinctive. The retired pro golfer has transformed into a social media sensation. She is famous for sharing her views about ongoing issues with her followers.
ADVERTISEMENT
Article continues below this ad
Paige Spiranac talks about how her life changed overnight
The retired golfer turned social media sensation, Paige Spiranac once talked about how her life changed overnight. Paige was very young when she tasted the true taste of fame.
DIVE DEEPER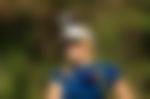 The now-retired pro golfer gained fame in 2015 after a win at the 100th Colorado Women's Golf Association Match Play Championship. She went viral on social media after a writer wrote her a love letter, and her following skyrocketed.
She was also ranked among the world's best junior golfers. Things picked up pace after the 2015 incident, and Paige's life changed overnight.
She said, "I was terrified. My parents found me in a fetal position bawling my eyes out. I just didn't feel ready for this. No one can prepare you for your life to change overnight and have all these eyes on you and all these opinions and everyone has a comment on everything."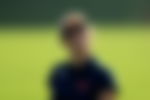 Fame is a tricky field, and clearly, Paige had her share of struggle with it. However, the way she surmounted all the problems and rose to be the most famous golfer on social media with almost a following spanning over 10 million across all platforms is truly inspiring.
Spiranac once mocked DeChambeau for his infamous fall
Bryson DeChambeau was the talk of the town for his infamous fall. He was widely mocked for tripping while normally walking on the court and falling down. DeChambeau's reaction post the fall is what gathered the most controversy and made him the locus point of all jokes.
ADVERTISEMENT
Article continues below this ad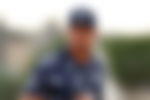 The forever-bold Paige was quick to react to this as well. She promptly said, "Honestly, what's wrong with Bryson? Like the only times I've been cut by a rope, 'Oh, there's a rope in my face.' He truly acted as if he was severely injured. There was a second that he couldn't carry on."
Paige was backed by Twitterati. The world of Twitter turned into a roasting show post for 'the mad scientist's' hilarious fall.
ADVERTISEMENT
Article continues below this ad
What do you think about Spiranac's reaction? Share your views in the comments section below.