The state's biggest school district canceled classes on Monday due to a citywide boil water notice that went into effect on Sunday.
All HISD schools, offices and facilities will be closed for the day. But HISD isn't the only district closing. 
Here are the Houston schools and school districts that are CLOSED on Monday:
Other districts with some campuses in Houston have announced that they'll be OPEN on Monday
Other schools in the Houston area
University of Houston — The university will be open. Students and staff are encouraged to make plans for food and water because menu options on campus will be limited.
Texas Southern University — TSU will be open. The university says bottled water will be distributed to residence halls as they continue to monitor the situation.
University of Houston-Downtown — UHD will be open, but there will be no food service and water fountains will be unusable.
What to know about the boil water notice
The boil water notice is in effect for the entire city as well as for West University residents who live on Law Street.
The city said the water pressure at the East Water Purification Plant (2342 Federal Road) dropped below the state's required minimum of 20 psi during a power outage on Sunday at 10:30 a.m.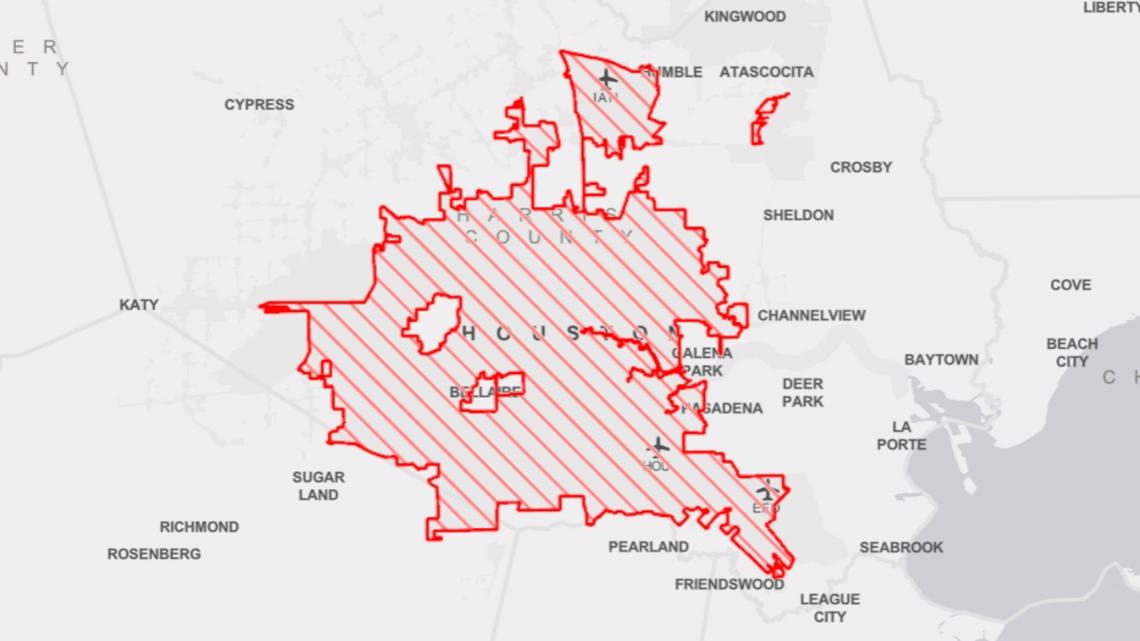 As a result of the boil water notice, the public is advised to:
Don't drink the water without boiling it first
Bring all water to a boil for at least two minutes
Let it cool before using
Those who don't have the ability to boil water are being advised to use bottled water for consumption. Children, seniors and people with weakened immune systems are particularly vulnerable to harmful bacteria that could be in the water.
Houston Water Director Yvonne Williams Forrest spoke to KHOU 11 News about the notice.
If you have questions, you can call 311 or email waterquality@houstontx.gov.