Mike White's dreams are coming true, people. The creator of HBO's The White Lotus, recently said that he wanted to make a third season of the show—and now, the streamer is making it happen.
According to Variety, Season Three is officially a go. Francesa Orsi, the executive president of HBO Programming, said, "Reflecting on [The White Lotus's] humble, run and gun origin as a contained pandemic production, it's impossible not to be awestruck by how Mike orchestrated one of the buzziest and most critically acclaimed shows. And yet, he's only continued to reach new heights in season 2, which is the ultimate testament to Mike's raw unparalleled vision."
Orsi continued: "His courage to explore the uncharted waters of the human psyche, paired with his signature irreverent humor and buoyant directing style, have us all dreaming of more vacation days at the resort we've come to adore. We couldn't be more thrilled to get the chance to collaborate on a third season together."
White shared the love in a statement provided to Variety. "There's no place I'd rather work than HBO and there's no people I'd rather partner with than Casey Boys, Francesca Orsi, Nora Skinner and their incredible team," he said. "I feel so lucky to get this opportunity again and am excited to reunite with my amazingly talented collaborators on The White Lotus."
The renewal comes as no surprise. Since its premiere in 2021, The White Lotus has been met with rave reviews thanks to the show's gripping plot. The breakout-series follows a group of hotel guests who travel to the luxurious White Lotus resort for a relaxing vacation–but their trips are completely upended, thanks to their own emotional downfalls. HBO has only aired half of Season Two, so it will be quite some time before they begin producing another season. In the meantime, here's everything we know about the next chapter of The White Lotus.
This content is imported from youTube. You may be able to find the same content in another format, or you may be able to find more information, at their web site.
The White Lotus Season 2 | Official Trailer | HBO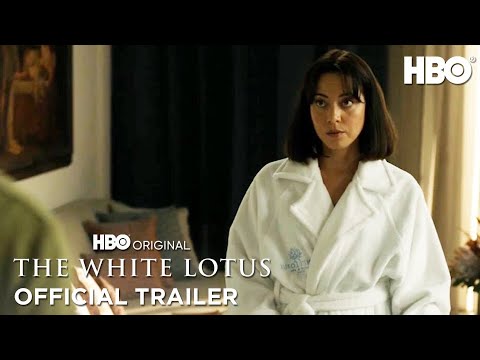 What's Next For The White Lotus's Cast?
The White Lotus is an anthology series (meaning, of course, that the seasons don't fully connect to one another) so just about anything can happen in Season Three. Previous iterations of The White Lotus have used the backdrop of a vacation to explore larger societal themes. Season One's throughline tracked how the guests' massive wealth implicated the hotel staff. Set on a beautiful Hawaiian island, the show exemplified how travelers often visit a new destination, abuse its resources—and in turn, its people—then leave without a second thought.
Season Two is still underway—and we still don't have many answers, after the first episode opened with a hotel guest finding a dead body. Fans of the show already have a few theories about what's really going on this season, but we'll have to wait until the finale to see the plot fully come together. That said, Season Three could either build on the finale somehow, or White could send the next set of White Lotus guests on an entirely new journey.
Where Will The Next Season of The White Lotus Take Place?
White has said that he wants Season Three of The White Lotus to take place in a new continent. In an interview with Deadline, he said, "We just turned in our last episode to the network yesterday, so it's hard to think about the next race. But if we did, I think it'd be fun to maybe go to a whole different continent. You know, we did Europe, and maybe Asia, something crazy like that, that would be fun."
Who Could Be in Season 3 of The White Lotus?
Each season of The White Lotus brings in a new ensemble—aside from Jennifier Coolidge, who has been the only returning player. The actress's performance as Tanya McQuoid, a distressed multimillionaire, earned Coolidge her first Emmy in 2022.
According to White, he doesn't think the show can go on without her. "Jennifer is my friend and everybody loved her in the first season, and I was like 'I can't go to Italy without Jennifer,'" he said. "And maybe that's still the case. Like, maybe you can't go to Japan without Jennifer, either. As for the rest of the cast, White said, "there are so many fun actors we've worked with so far, so it's just kind of like who's available."
Bria McNeal is a Manhattan based journalist who is patiently awaiting B5's revival. When she's not writing about all things entertainment, she can be found watching TV or trying to DIY something (likely, at the same time). Her work has appeared in NYLON, Refinery29, InStyle, and her personal newsletter, StirCrazy.  
This content is imported from youTube. You may be able to find the same content in another format, or you may be able to find more information, at their web site.