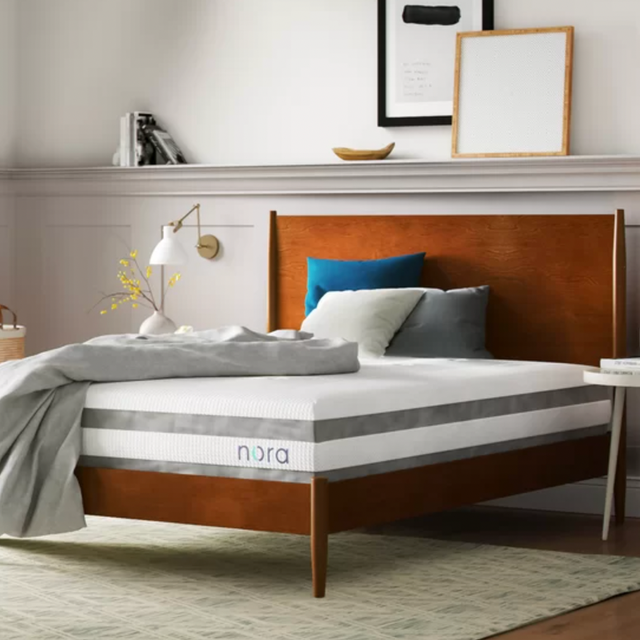 Wayfair
IT'S IMPORTANT to get excellent rest and the foundation of a good night's sleep is a mattress. While the investment is essential, it may not always come cheap. Lucky for you, Wayfair has already kicked off its major Black Friday sale on mattresses with discounts of up to 50% off.
Wayfair's early promotion has highly-rated options guaranteed to improve your beauty rest. Big-name brands like Sealy, Casper, Beautyrest, and much more have huge, can't-miss markdowns. The e-tailer's in-house mattress brands like Wayfair Sleep and Nora also have markdowns that go down to less than $200. One thing's for sure, these deals won't last forever. Wayfair's annual Way Day sale—which happened twice this year—is proof that steals go fast. Don't hesitate to place an order and we recommend completely upgrading your setup with new bed sheets and pillows, too. Scroll and let the ultimate online shopping adventure begin!
1
Best Deal
Wayfair Sleep
8″ Medium Memory Foam Mattress
2
Best Plush Pillow Top
Wayfair Sleep
12″ Medium Pillow Top Hybrid Mattress
3
Most Plush
Sealy
12″ Medium Memory Foam Mattress in a Box
4
Most Soft
Wayfair Sleep
12″ Medium Innerspring Mattress
5
Best Cooling Mattress
Sealy
12″ Medium Hybrid Mattress with CopperChill Technology
6
Best Double Sided
Novilla
Two-Sided 10" Medium Gel Memory Foam Mattress
7
Best for Guests
Wayfair Sleep
11″ Firm Pillow Top Mattress
8
Most Firm
Lucid Comfort Collection
Lucid Comfort 12" Firm Mattress
9
Best for Hot Sleepers
ComforPedic Loft from Beautyrest
14″ Firm Gel Memory Foam Mattress
10
Best for Back Support
Sweet
Two-Sided 12" Medium Gel Memory Foam Mattress
11
Most Popular
Casper Sleep
Casper Sleep Element Mattress
12
Most Splurge-Worthy
Casper
Casper Sleep Original Foam Mattress
13
Best Value
Nora by Wayfair Sleep
12″ Medium Mattress
Angela Belt
Angela Belt is the contributing Assistant Shopping Editor at House Beautiful.