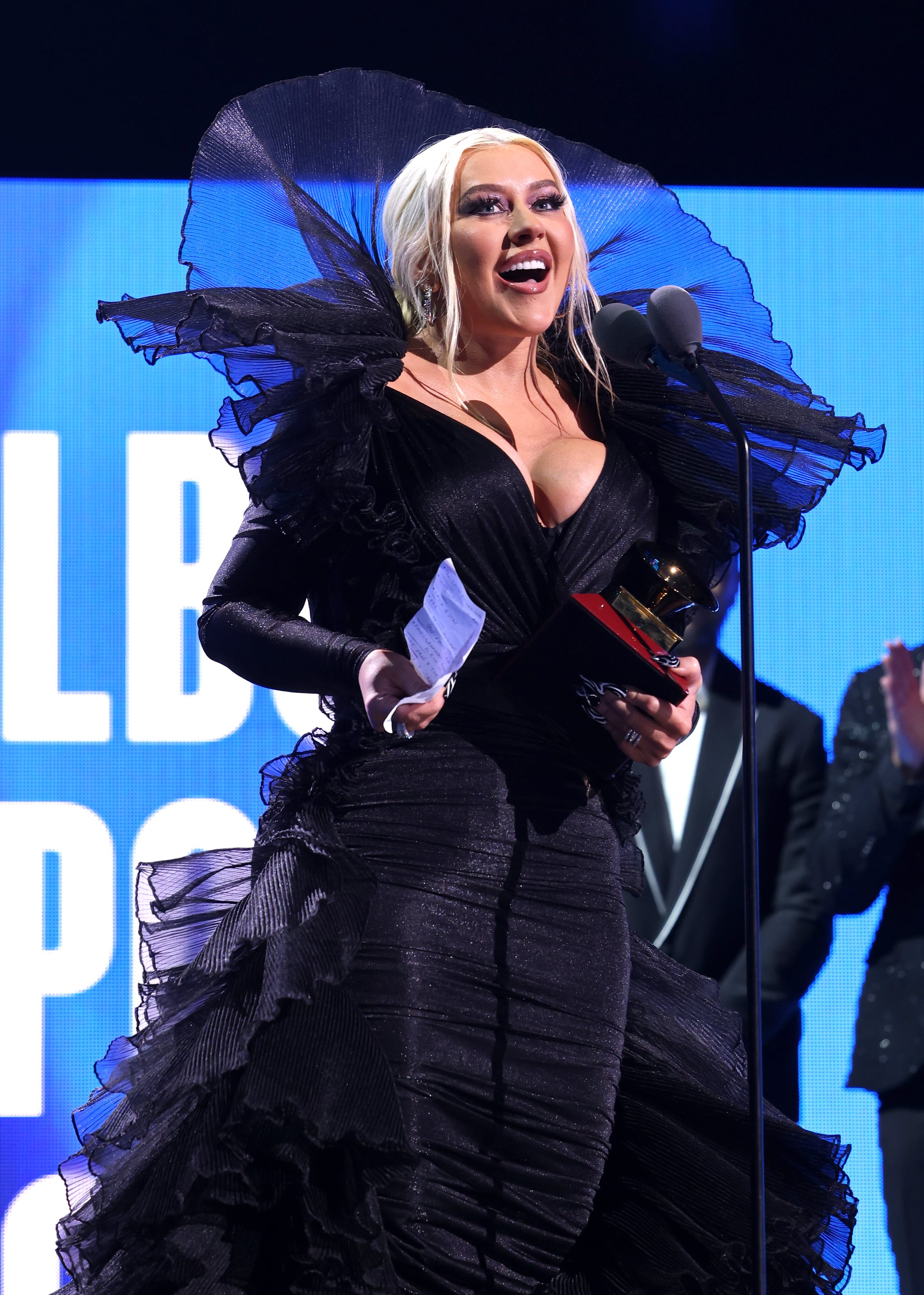 Christina Aguilera has always found a way to connect to her Latinx roots. The singer, who is of Ecuadorian descent, was nominated for seven Latin Grammys this year including album of the year for her new and second Spanish language album, "Aguilera," released this May. Her single "Pa Mis Muchuchas" featuring Becky G, Nicki Nicole, and Nathy Peluso is nominated for both song of the year and record of the year.
"I've been wanting to release another Spanish album since 'Mi reflejo'," Aguilera said during her acceptance speech for the traditional pop vocal album award. "It was such an amazing time for me. This is so important to me, and it's so amazing to come back to this home."
The songstress once again proved why she is a force to be reckoned with, giving us the performance we did not know we needed. Aguilera, who is known for her pop songs, served vocals when she hit the stage to perform "Cuando me da la gana" with Mexican singer Christian Nodal.
The 41-year-old, who is known for her vocal range, once again wowed the audience with her ability to sustain her signature high notes and delivered the ranchera song extremely well.
Listening to her singing alone, you'd never suspect that the singer isn't fluent in Spanish.

As she and Nodal sang verses from the song about a woman who takes charge in her relationship, the two were backed by a full mariachi band.
Aguilera blew the audience away with her powerful performance, proving once again her dedication to Spanish-language music and all while rocking a sparkly leather jumpsuit.
Image Source: Getty Images for The Latin Recording Academy/Rodrigo Varela/