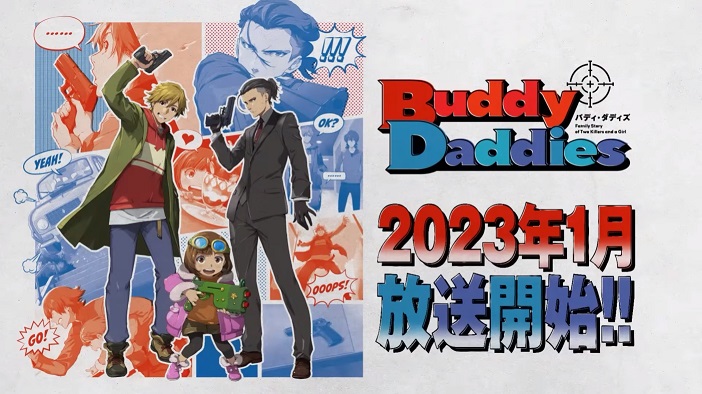 Opposites attract…more trouble than they bargained for in the latest key visual and trailer for upcoming original anime Buddy Daddies, taking us on a thrilling ride alongside an outgoing criminal contractor and a brooding assassin who find themselves tasked with their most challenging mission yet: babysitting.
Key Visual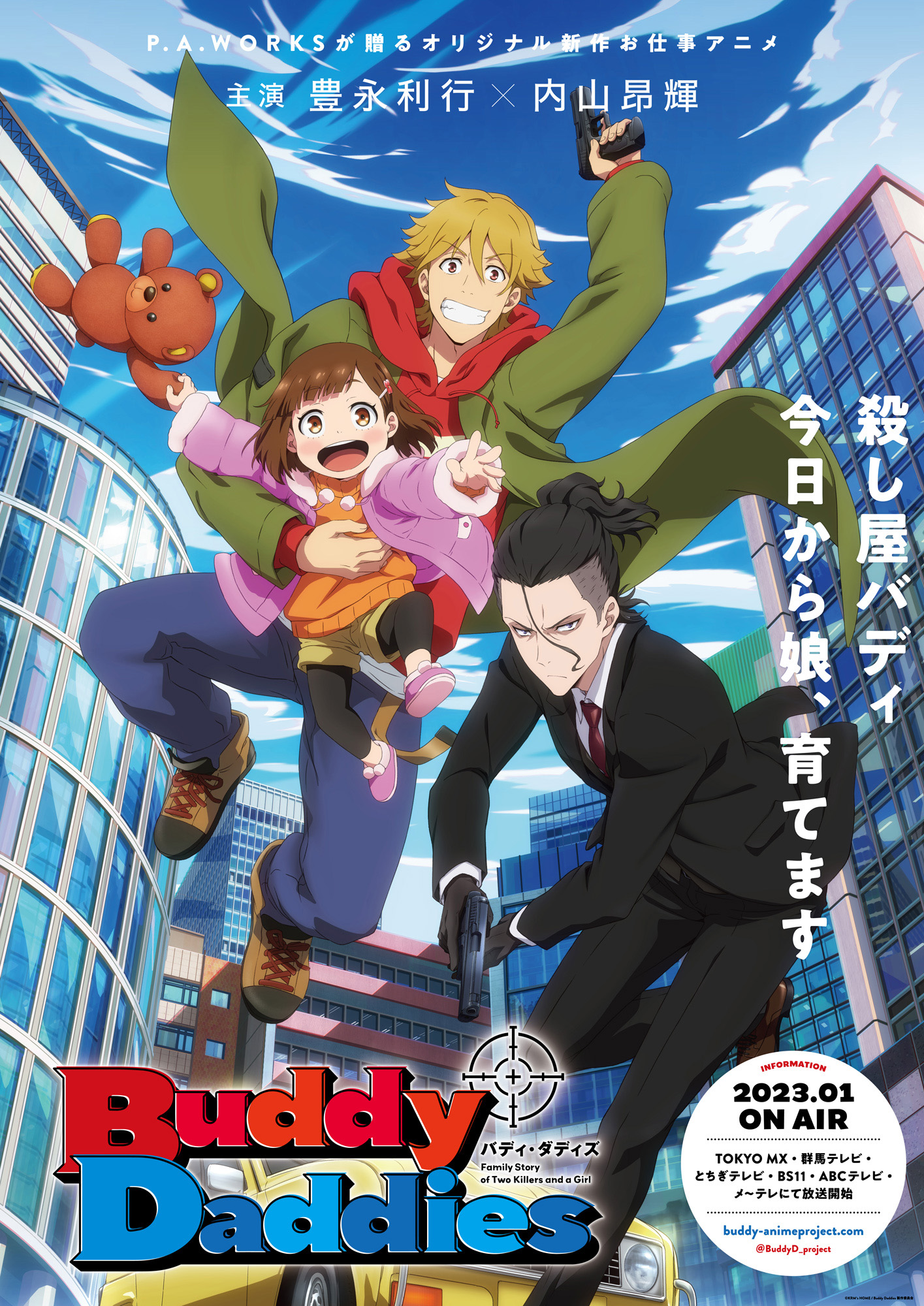 Trailer 1
RELATED: Hitmen Raise a Family in Buddy Daddies Original TV Anime
With an original story draft by Vio Shimokura (Tokyo 24th Ward) and character draft by Katsumi Enami (Baccano!), Buddy Daddies is directed by Yoshiyuki Asai (Charlotte) at studio P.A.WORKS for a January 2023 premiere and stars the following cast members:
As previously reported, the story follows Kazuki Kurusu, a criminal contractor / coordinator who lives with his best friend, Rei Suwa, a professional assassin who has been raised from childhood to be a contract killer. Kazuki is outgoing and loves gambling and women, while Rei is a man of few words who spends his off time playing video games. One day, the two buddies end up caring for Miri Unasaka, a four-year-old girl whose father is a mafia boss, after Miri accidentally wanders into a firefight in a hotel while looking for her father.
Source: Official Twitter (1,2)

Der shy man behind @Shymander, Liam is a timezone-fluid Aussie with a distinct fondness for anime, Eurovision and creating odd stats projects despite hating math.