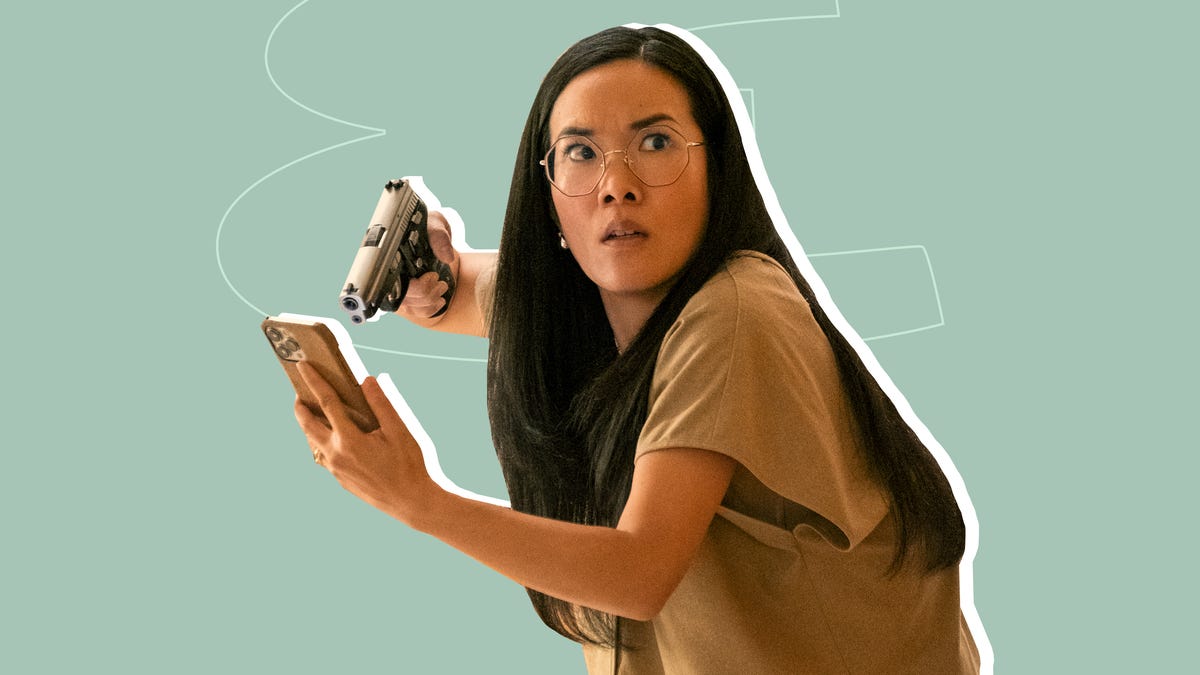 I don't know about you, but I'm already starving for more BEEF. Netflix dropped all ten episodes of the thrilling dramedy in early April, and I devoured them all rare like a wild animal. Luckily, we'll have some time to process before an eventual second (and even third!) course—but the meal may be prepared a little differently once it arrives. Just let me have my meat puns, OK?
In the first season, contractor Danny Cho (Steven Yeun) and Amy Lau (Ali Wong) become inexplicably linked after a road rage incident. Driving each other insane through escalating pranks and crimes (!), their feud starts taking control of their lives and negatively affecting those they love. Creator Lee Sung Jin—who recently was announced as Marvel's new Thunderbolts scribe—wants the series to continue. Here's everything we know about the plan for more BEEF.
Was BEEF Renewed for Season Two?
Netflix has yet to announce a second season for BEEF, but with such a shocking ending, there must be a second season planned, right? Well, sort of. According to the creator's initial interviews, that crazy season finale was the end of the story for Danny and Amy. "Cards on the table, we did pitch this show as a limited anthology, so there is sort of a close-ended-ness to the story [of Danny and Amy]," he told ELLE. "But, if given the opportunity, of course, I'd love to explore them further, because Danny and Amy, I love those characters. But yeah, by design, though, this a close-ended narrative." He went on to explain that further seasons would more likely explore "multiple other beefs and other character types," following the popular anthology narratives of shows like True Detective and The White Lotus.
But he may have changed his tune in recent weeks. "I wanted it to have a conclusive feel just in case," Lee said in a new interview with Rolling Stone. "But there are a lot of ideas on my end to keep this story going. I think should we be blessed with a Season Two, there's a lot of ways for Danny and Amy to continue. I have one really big general idea that I can't really say yet, but I have three seasons mapped out in my head currently."
Three seasons! That's a silver lining that may keep us going until Season Two. When asked about the chaotic, bloody finale, Lee hinted at much darker scenes that didn't end up making the final cut. "Oh, there were so many more people that died in other gruesome ways," Lee said. Sounds like he's ready to unleash some even more brutal destruction on us.

Is Anyone Else From the Cast Ready to Return?
Joseph Lee, who plays George, made a very subtle hat-tip toward the future—or, at least, we'd very much like to interpret it as such. In an interview with Esquire, Lee spoke about why George shot Danny, saying, "In the end, when he sees Danny, he believes he sees Danny hurting Amy from far away. He has a very instinctual reaction to fire that gun. And then, I guess you'll just have to wait and see."
Don't tease us like that, Joseph! Maybe Netflix will be able to convince Sung Jin to bring this blossoming (maybe) love triangle back for more. He certainly seems down! Regardless, it seems as if our prayers for more BEEF may have been heard—and we can't wait to get a peek at exactly what those mapped out seasons look like inside Lee Sung Jin's noggin. So, just let this one digest a little for now. But stay hungry.

Assistant Editor
Josh Rosenberg is an Assistant Editor at Esquire, keeping a steady diet of one movie a day. His past work can be found at Spin, CBR, and on his personal blog at Roseandblog.com.