Fitness has always remained a vital part of every athlete. This is also the case with the former New York Yankees slugger Alex Rodriguez. Even though it's been six years since he hung up his cleats, the idea of staying fit has not left him. And even though he is about to hit 50 years of his age, the former Yankee does not seem to give up on his fitness. And in a recent workout, he hit the gym with his recent flame.
ADVERTISEMENT
Article continues below this ad
Rodriguez recently came into a relationship with fitness expert Jaclyn Cordeiro. Together, they make a powerful team and have been working out together for almost a month now. Before Cordeiro confirmed their relationship through her Instagram stories, there were rumors of them being a couple as they got spotted with each other multiple times. Once again, they gave the world a glimpse of their intense workout through their social media.
ADVERTISEMENT
Article continues below this ad
What was Alex Rodriguez doing in the video?
Through their Instagram stories, the new couple showed their intense workouts. The recent Instagram story posted by A-Rod is enough to show their mind-muscle connection.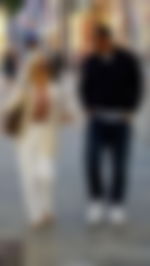 Both of them could be seen doing deadlifts with moderate weights and kept going for as long as four sets of 12 each. Fitness is important for both of them. For an athlete, fitness plays a huge role in everything that they do. Even though Rodriguez has left professional baseball, the desire to stay fit has not gone away.
ADVERTISEMENT
Article continues below this ad
And as for Jaclyn, staying fit and helping others stay fit is a part of her profession. Ultimately, no matter what is a person's age, the body being fit plays a major role in them leaving a happy and healthy life. 
Who did Rodriguez date before Jaclyn Cordeiro?
Before dating Cordeiro, Alex was in a relationship with another fitness enthusiast, Kathryne Padgett. He broke up with Padgett in September. For however long their relationship lasted, neither one of them has talked about it officially. But a source close to them has earlier talked about them being in a relationship and enjoying each other's company.
ADVERTISEMENT
Article continues below this ad
Watch this story: From Jennifer Lopez to Cameron Diaz: Top 5 big names Alex 'A-Rod' Rodriguez dated with
Now, they both are on their separate ways in their lives and enjoying it to the best of their capabilities.