A UK citizen, Yves Tighes, proved that age is no bar to achieving any goal. Happily married with four kids, the 55-year-old IT consultant decided to become a bodybuilder. Yves underwent a complete body transformation. An amazing video also shows Yves doing heavy weightlifting, which is inspiring.
ADVERTISEMENT
Article continues below this ad
ADVERTISEMENT
Article continues below this ad
Yves has currently taken part in local UK bodybuilding competitions. He also was one of the competitors in the UKBFF Ultimate Beginners Show. Recently, Yves told the secret of his incredible body transformation. 
Bodybuilding Champion Yves Tighe Reveals the True Story
Tighe, in a 2019 interview, told about how his visit to the ophthalmologist made him realize the need to improve his diet. "I thought I ate healthily but was eating the wrong foods and always drank alcohol", he said. Furthermore, he said that since his family was in the restaurant industry, so he ate without any restrictions. He also had a cholesterol problem.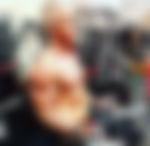 With the help of his trainer, Yves brought a massive change in his diet. He now ate more protein-rich food and green, leafy vegetables. He also reduced the intake of carbohydrates in his diet.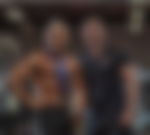 Yves spoke about how his diet changes and workout had a positive impact on his health. "My health is absolutely fine now", he said. Furthermore, he said he didn't feel he was 55 years old. 
DIVE DEEPER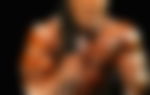 Yves also did lifting of 220-kg weights due to which he could build an admirable physique. In an Instagram post, he gave all the credit to his coach, Matt Milles, for his stunning transformation. "The man who made it all possible and real," Matt said in a social media post. He also mentioned that while Matt was a bully, it was this fact that made him a great coach.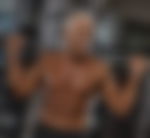 Yves revealed how he got a lot of attention, and people began noticing him after he developed a good physique. He also expressed that while going on the stage as a bodybuilder was his dream, he never thought it was possible.
ADVERTISEMENT
Article continues below this ad
What is Yves Tighe doing at present? 
Currently, Yves is focusing on building a better physique to improve his health. He also frequently visits the gym and does cable chest exercises.
Watch This Story: From Young Age to Becoming a Beast, Bodybuilding Legend Arnold Schwarzenegger's Insane Transformation
ADVERTISEMENT
Article continues below this ad
Yves Tighes will always remain an inspiration for fans to work hard to achieve their dreams. What do you think of Yves' stunning transformation?