Lance Armstrong was a cycling legend. From 1999 to 2005, Armstrong dominated the Tour de France. Nearly everyone considers the tour de France the ultimate test of endurance, speed, strength, and willpower. During his prime, Lance sometimes beat some of the best cyclists and made it look easy. 
ADVERTISEMENT
Article continues below this ad
Steroid use allegations followed Armstrong from the beginning of his historic run at the Tour de France. After years of denying the accusations, USADA reported Armstrong had used performance-enhancing drugs for years. During an interview with Graham Bensinger, former teammate Tyler Hamilton revealed the depth of Lance's infamous habits.
ADVERTISEMENT
Article continues below this ad
Lance Armstrong didn't hesitate
In 2012, Tyler Hamilton appeared on "In Depth with Graham Bensinger". During the interview, Graham Bensinger asked Tyler if Armstrong was "two years ahead of everybody when it came to performance-enhancing drug usage." Hamilton said it may not have been correct. However, Lance had many connections in the medical field. The Tour de France winner could conveniently get hold of PEDs.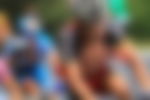 "What drugs do you know he took?" Bensinger asked Tyler. Hamilton didn't hesitate to answer Graham's question. "I saw Lance take testosterone. I took it with him; testosterone, EPO, blood transfusions," said Armstrong's former teammate. Hamilton also mentioned he saw Lance do a blood transfusion once.
However, Tyler Hamilton also said Armstrong wasn't the only one taking drugs. Tyler and other athletes also relied on PEDs. "If you're going to try to win the Tour you did those things," said Armstrong's former teammate. Tyler also pointed out how other competitors couldn't beat Lance even after giving maximum effort.  
"He was riding away from top-tier cyclists. He made the rest of us sometimes look pathetic," said Hamilton. Tyler also mention he was much more paranoid about storing the PEDs than Lance.
The cycling legend didn't care about the consequences 
ADVERTISEMENT
Article continues below this ad
During the same interview, Tyler also recalled an incident with Armstrong. Graham had asked how carefree Armstrong was with PEDs. "He was more cavalier. Way more cavalier than I was about it in what was just talking about it at the dinner table," said Hamilton. Tyler then explained the incident.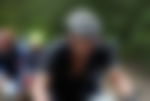 Once Tyler had wanted to borrow some EPO from Armstrong. When Tyler went to Lance's place, he noticed Lance had kept the drug inside his refrigerator in a cardboard box.
ADVERTISEMENT
Article continues below this ad
Watch this story – How Did an Early Uber Investment Save Lance Armstrong's Family From Financial Crisis?
Lance Armstrong accomplished a historic milestone. He won the Tour de France seven times in a row. However, Lance used PEDs to give himself an advantage.