Arguably one of the biggest pro wrestlers in modern-day wrestling, John Cena worked hard to reach that position. After starting out as a competitive bodybuilder, Cena soon found himself in the world of pro wrestling. He failed to make a mark as a bodybuilder and chose pro wrestling as a career.
ADVERTISEMENT
Article continues below this ad
And since then, there was no looking back. Cena was soon hired by WWE, and thus began his good times. He would go on to win several awards, accolades, and championships. After a successful WWE career, Cena would make a career change and join Hollywood. During his time in WWE, he also met his ex-fiancee, Nikki Bella.
ADVERTISEMENT
Article continues below this ad
John Cena and Nikki Bella started dating each other in 2013. And, over the years, their love only got stronger. At WrestleMania 33 in 2017, Cena proposed to Nikki Bella, after winning their match against The Miz and Maryse.
However, during their dating period, Cena had set a few rules for Nikki Bella. The rules were very complicated and completely unnecessary. One such rule was about keeping no dogs. While John Cena was on the road, his ex-fiancee, Nikki Bella decided to get a dog. She brought home a Frenchie called Winston.
DIVE DEEPER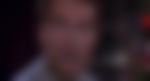 However, the dog was not particularly fond of Cena, and even bit him once. He explained that he would be unable to take care of the dog, because of his lack of time. The 16-time World Champion said, "I know I cannot handle raising a child. It's like with the dog. My biggest thing to Nicole about the dog was: Love dogs, but I can't contribute to taking care of one. I don't have the time." 
Even Brie Bella and Daniel Bryan's dog was not fond of Cena, and bit him as well.
ADVERTISEMENT
Article continues below this ad
John Cena loves to keep a tidy house
It might come as a no surprise for dog-owners that keeping a house tidy while being with a dog is tough. It is a very hard job, and Cena is extremely proud of his house, and wants to keep it clean and tidy. During an episode of Total Divas, Bella would cook dinner for Cena, however Cena would instead focus on doing the dishes.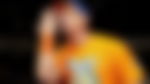 ADVERTISEMENT
Article continues below this ad
Even guests visiting Cena's house had to keep their shoes outside, including Daniel Bryan and Brie Bella. Apart from this, Cena has many other bizarre rules and regulations, that he made Nikki Bella follow.
Watch this story: The Evolution of Dwayne Johnson