Tiger Woods has played only three official tournaments in 2022 due to the injuries from the accident he had the previous year. Although it would mean a resting period for the other golfers, such was not the case with G. O. A. T., and his brother-like colleague Justin Thomas can vouch for it. 
ADVERTISEMENT
Article continues below this ad
"He's probably been busier than any… he ever has than any years he's played," JT said. The 2022 PGA Championship winner explained how hard Woods worked in the past year for his Foundation and the sport during the press meet before the Hero Challenge. 
ADVERTISEMENT
Article continues below this ad
"The amount of hours and time that he spends every year on his Foundation is unbelievable," he added. JT explained that he found out about everything the 15-time major champion does for his Foundation by spending time with him and from his mother, who has talked to Woods about it deeply. 
Notably, Woods founded his TGR Foundation at the beginning of his professional career as a medium to help the youth. The golfer and his team have been trying to provide tools and support for the youth to help them achieve their dream career. And for 20+ years, the Hero Challenge has been used to raise money for his Foundation. 
Moreover, the tournament also helps raise money for Tavistock Foundation and the Bahamas Youth Foundation. And according to Thomas, Woods put twice the hard work he put into the sport to make the Hero Challenge a successful event. 
Justin Thomas believes Tiger Woods is passionate about his charity and other PGA Tour players
It has been more than 20 years since Tiger Woods has been playing professional golf and working for his charity. And JT thinks the work must have exhausted him. 
"It's a lot, it's a toll on you… and he's (Woods) done it for a long time," he said during the press meet. "I honestly think he doesn't even get credit for that sometimes," he added. 
ADVERTISEMENT
Article continues below this ad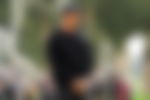 Notably, Woods has been the face of golf for a long time and has been an integral part of the sport ever since his debut. And according to JT, he not only paid attention to his game and charity, but he also has been a huge helping hand to his Tour colleagues. 
"It's pretty cool," Thomas added. "Because, you know, he's Tiger Woods. He doesn't need to do that." 
ADVERTISEMENT
Article continues below this ad
By winning 100+ titles in his career, Woods has made a name for himself worldwide. Yet, according to JT, he still works hard for his charity and for other Tour players to make their careers better, and sometimes doesn't get the appreciation he deserves. 
Watch This Story: Immortal Athlete Tiger Woods Made a Room Full of Grown Men Emotional With His Heartfelt Monologue at the 2020 Masters