Nelly Korda is loved and admired by most golf fans around the world. However, that doesn't undermine the criticism she faces regularly. During an interview with RSNG in recent years, the younger Korda sister discussed how she has vitalized the scrutiny as motivation and used it to improve herself.
ADVERTISEMENT
Article continues below this ad
Korda has been in the public eye from a very young age. She first drew attention after winning the 2021 Women's PGA Championship. Moreover, she went on to win the Gold medal at the Tokyo Olympics later in the same year.
ADVERTISEMENT
Article continues below this ad
However, achieving so much at the age of 23 can have its own consequences. The LPGA star faced constant scrutiny whenever she failed to perform well at tournaments, resulting in heavy criticism. Nonetheless, Korda revealed in an interview how she looked at the positives even while being closely observed by others.
Not even scrutiny fazes Nelly Korda
In the open-heart interview, the younger Korda sister gave an insight into her heart and mind. She talked about her athletic siblings, while also shedding light on her father's influence on her success. Nelly Korda then talked about the importance of having family around her.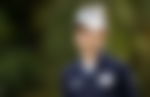 "For me it is as much about always having family around you, watching you – particularly my father and my older sister – and seeing if you would pick up some of that natural talent that everyone seems to have, rather than just game pressure", she said. The 24-year-old then talked about how her family always kept a close eye on her performance.
ADVERTISEMENT
Article continues below this ad
Nelly Korda added, "It was growing up in an extremely happy environment where perhaps there was that scrutiny over each shot". She further said, "From a young age I was always used to having that scrutiny follow me around. There was no let-up, so it became second nature to me that people were watching, interested in what I was doing".
Though many may question, the regular observation from her father, it is one of the key reasons as to why the Korda siblings are the future of their respective sports. The father, Petr Korda himself is a successful Tennis legend who won the 1998 Australian Open. Since a master himself, the scrutiny of his children would eventually lead to great success for the Korda family.
ADVERTISEMENT
Article continues below this ad
What are your thoughts on Nelly Korda's way of facing scrutiny? Let us know in the comments section below.
Watch This Story – Top 5 Richest Female Golfers of All Time