Gisele Bündchen has achieved a lot of things in life. She is the most famous supermodel in the world. She has been featured on numerous magazine covers. Bündchen is also a philanthropist. And she is a mom.
But if someone identifies her as "just a mom", it upsets Bündchen. And she gave a reason for it in her memoir.
ADVERTISEMENT
Article continues below this ad
Ode to moms
In her memoir 'Lessons: My path to a Meaningful Life,' Gisele Bündchen talks about people taking millions of mothers for granted. She said that it upsets her when someone calls a woman, herself included, as "just a mom".
ADVERTISEMENT
Article continues below this ad
"If I ever hear someone saying, 'She's just a mom,' it makes me angry," Bündchen said.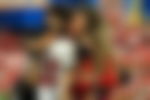 For Bündchen, being a mom is the foundation for everything. She went off on people who take the role for granted. The supermodel wants people to realize that raising the future generations is a big task.
"Being 'just a mom' is the foundation of everything. Being 'just a mom' ensures that our children have the foundation and support they need to succeed not just at work but at life. Millions of 'just moms' are busy raising future men and women who will someday influence the world in either positive or negative ways," she said.
Bündchen also called out people who consider everything women do as something to be expected. She talked about how millions of women make everything possible for their children."Our culture likes to treat the daily multitasking that women perform as something to be expected. They're not. There are a lot of mothers out there who make everything possible, and everything happen, and I think they're amazing," the supermodel added. A perfect ode to all the moms around the world.
ADVERTISEMENT
Article continues below this ad
Gisele Bündchen as a mom
Gisele Bündchen married NFL legend Tom Brady back in 2009. The couple remained married for 13 years before their divorce in October 2022. With Brady, Bündchen has two children. They are a 12-year-old son Benjamin and a nine-year-old daughter Vivian. Brady also has a 15-year-old son Jack, from his previous relationship with actress Bridget Moynahan. And Bündchen raised the trio of children with Brady. She once called Jack her bonus child in an interview. After their divorce, the couple will share custody of the two younger children.
DIVE DEEPER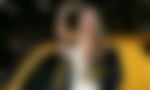 ADVERTISEMENT
Article continues below this ad
Bündchen was so dedicated to the family that she wanted Brady to retire from the NFL to spend time with them. But the QB still had some games left in him. And that became the basis of the divorce between them. All Bündchen is asking is for the people to acknowledge the role women play as mothers. She doesn't want anyone to take the role for granted. 
Watch This Story: Tom Brady takes a big step towards ridding his life of any signs of ex-wife Gisele Bündchen with divorce, not even a month old