Shaquille O'Neal has had a storied relationship with women over the years. O'Neal has dated several popular women in his life. However, not many of them have had the fortune to have the Big Fella down on one knee. The Hall of Famer has tied the knot with only one woman in his life, the lucky woman being Shaunie Henderson. However, after over a decade of marriage, the two split up in a very public divorce.
ADVERTISEMENT
Article continues below this ad
Since then, the two have walked their separate ways. Shaunie recently tied the knot with Pastor Keion Henderson after years of dating. O'Neal, on the other hand, has not had a serious public commitment with anyone else since Shaunie. However, the 4x NBA champion once shocked the world when he made his 'love' known to a superstar singer from China.
ADVERTISEMENT
Article continues below this ad
Shaquille O'Neal once proposed K-Pop star Victoria Song
Shaquille O'Neal, who played in the NBA over a decade ago, still has millions of fans worldwide. Moreover, a large section of these fans hail from China. The Big Diesel has a massive fan base in the massive Asian country. O'Neal also has a towering 50-feet statue erected of himself in Beijing. Interestingly, O'Neal once appeared on the reality show "Beat the Champions," where sport-lovers compete against professional athletes in their respective sports.
DIVE DEEPER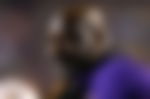 While filming the basketball episode, O'Neal shocked the NBA world after he went down on one knee and proposed to f(x)'s superstar singer Victoria Song. Though O'Neal was having fun, the sheer shock of his move left everyone on the set in utter disbelief. When O'Neal got down on his knee and presented her with flowers asking her to marry him, Song went along with the joke and told him that she would have to ask her mom, which led to the audience bursting into laughter. The whole incident made headlines worldwide owing to the popularity of O'Neal and Song.
ADVERTISEMENT
Article continues below this ad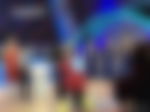 Before his proposal, O'Neal repeatedly expressed his 'love' for Song. The Big Aristotle was once quite active on the Chinese social media platform Weibo, which is like the Chinese counterpart of Twitter. On his Weibo account, O'Neal publicly asked for Victoria's hand.
Watch the Story – 5 months after Ex wife Shaunie's wedding Shaquille O'Neal moves on with big confession on future family 
ADVERTISEMENT
Article continues below this ad
However, the Diesel's fondness for Victoria came after he changed his mind about popular model and actress AngelaBaby. Before Victoria, O'Neal had taken a liking to the model, but after finding out that she was married, he switched camps. In a post on his Weibo account, he said, "[Angelababy], you used to be my favorite, but you are married, so now, it's you [Victoria]. Will you marry me?" 
What do you think of Shaq's stunt? Let us know in the comments below.